In recent years, vintage has dethroned the world of decoration. With its colors and shapes, reminding us of memories or creating favorites, it brings out the fiber of the old.
Indeed, fashion is not new, and designers know it! The antique is very much in demand, today more than ever, thanks to the current fashion effects. But how to recognize a real work or piece from a copy? Will this fashion effect disappear like the others or is vintage stronger than time?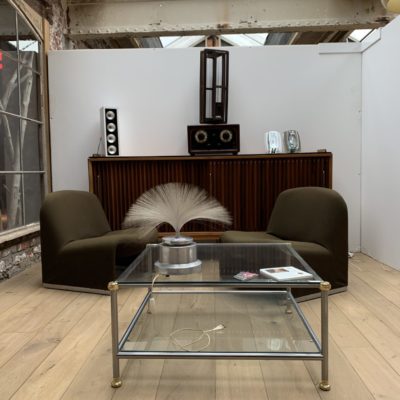 Vintage furniture is the real madeleine de proust of many of us. This one, in addition to being original, offers us a real quality of materials. No plastic; at the time, wood, cast iron and aluminum were used!
Moreover, this type of furniture is increasingly rare to find, which can cause higher than average prices, but which provides an intense pleasure when acquiring one or more pieces. The idea of being the lucky owner of a rare, almost unique piece makes it even more exciting!
Vintage, beware of scams!
Professionals know it, vintage is in its glory period and the copies are coming too.
Unfortunately we can't control the world, but we can give you some tips and tricks to spot the real from the fake! To your pens!
It is necessary to know that often, at that time, the works or pieces were signed by their creator. Some pieces even have signs of the passage of time, scratches, stains ... This obviously proves that the piece has lived but also that it is not a copy. The quality of the materials used is also important, the originals are often made of more noble materials than the copies.

Now that you have all the information you need to furnish your home properly without making a mistake, get to your decorating books! For more decorating inspiration go to here
New

550,00

€

Only 1 left in stock