The bathtub, who doesn't know it? Appeared in the customs before JC thanks to the Romans, the bath is part of the daily life.
In fact, it is becoming a real tradition, whether public or private, the bath is daily. Attributed to sports practice, it is often found in stadiums.
It is in Japan that the Nipponese popularized the bathtub thanks to an ancestral ritual. Never having access to the bath, the Nipponese washed themselves completely before entering their warm bath; welcoming their body, it allowed relaxation and access to personal development.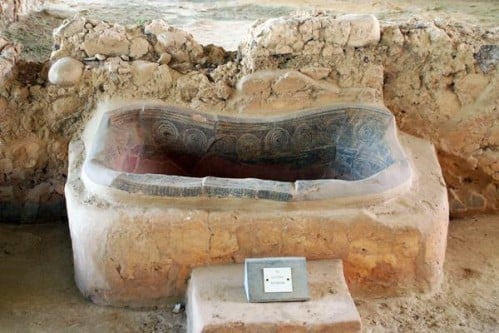 Image: passionsetpartage.clicforum.fr
Once the bathtub has become part of our lifestyle, it becomes a real decorative object!
Walk-in, floor-mounted, corner baths, paint changes and even door installations! There is something for everyone and in every color possible.
Whether round or rectangular, the bathtub becomes a real element of decoration in the home.
Image: Pinterest
However, today the bathtub appears only in bathrooms.
The renovationIn addition to being economical, it has become a true trend ! It is more and more common to divert the main use of a material or a piece whatever it is.
Why not turn your bathtub into a sofa ultra trendy ?
Image: Facebook Heiniger bath sofa
And this gesture has a name: theupcycling ! The goal is to recover materials or products that are no longer in use in order to revalue them. Don't forget that recycling is not only about changing the use of a material or product, it can also be simply refurbished!
Hunting, sanding, painting, renovating a material or object found in a flea market can be an enormous amount of work for the less manual among you. That's why we, Authentic Materials let's make it easy for you!
Search, find and go to the site to leave with your new home staple! Nothing is lost, everything is transformed. 
You'll make people envious...
1 200,00

€

Only 1 left in stock